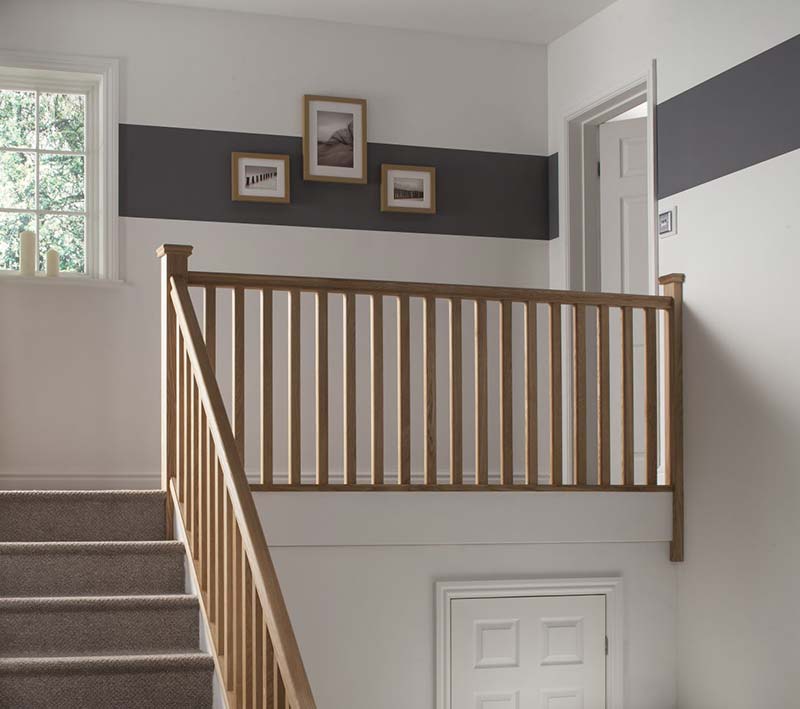 THE CHOICE IS YOURS!
Every single step of a Cheshire Mouldings staircase is an experience in beautiful craftsmanship. We simply don't do boring. All of our wood products have been designed not only for its quality and style, but also for its simplicity to install. And we guarantee, that when it comes to choosing the right wood for you, you'll only be provided with products made from the highest quality timber.
Our timber ranges include graceful, well-proportioned profiles in a variety of designs. Whether you require classic lines such as the Warwick Twist or the understated elegance of our Stop Chamfered range, all of our stair parts are crafted from the finest kiln-dried timbers. Our enviable combination of traditional craftsmanship and the latest computerised machinery ensures that all our components are produced to the highest specification and finish.
When choosing the right wood for you it's always important to consider how a wood's characteristics match your needs and style…
Pine
We use superior quality Scandinavian pine for its beauty and adaptability. Over time, the wood undergoes a natural maturing process, enhancing its rich colour and patina.
Oak
This hardwood offers strength and durability with a beautiful grain and texture. Oak reflects the truly traditional and historical qualities of English craftsmanship.
Hemlock
Hemlock is a conifer belonging to the pine family. The timbers we select are free from knots, with a uniform grain and suitable to take a variety of stain finishes.
White Primed
The most time-consuming part of any staircase is the painting. Our solution is to offer pre-primed components that save time and help you deliver your project on time and within budget. The primed range of stair parts are made from premium grade Scandinavian redwood, sanded to a high specification and primed with a satin white finish.
Walnut
Walnut is a red hardwood that introduces dark, rich colours. These can be highlighted by a polished finish making an unmistakable statement of elegance and quality.
GET ADVICE ON CHOOSING THE RIGHT WOOD
We provide a great choice of solutions tailored with you in mind. Choosing the right wood products has never been so simple and we can guarantee to have something to suit all budgets. From versatile pine to hard oak, our collection of products caters for everyone.
For more information on choosing the right wood get in touch with us today
Here at Cheshire Mouldings we've been providing our customers with a first class, professional and flexible service each and every day for over 25 years. We have worked hard to bring products to the market with the highest quality specification and we feel our range of wood stair parts speaks for itself.
Why not request a brochure and browse our stunning range of beautiful wood products. Alternatively we would love to speak to you, so call us and we can help you choose the right wood to suit you!