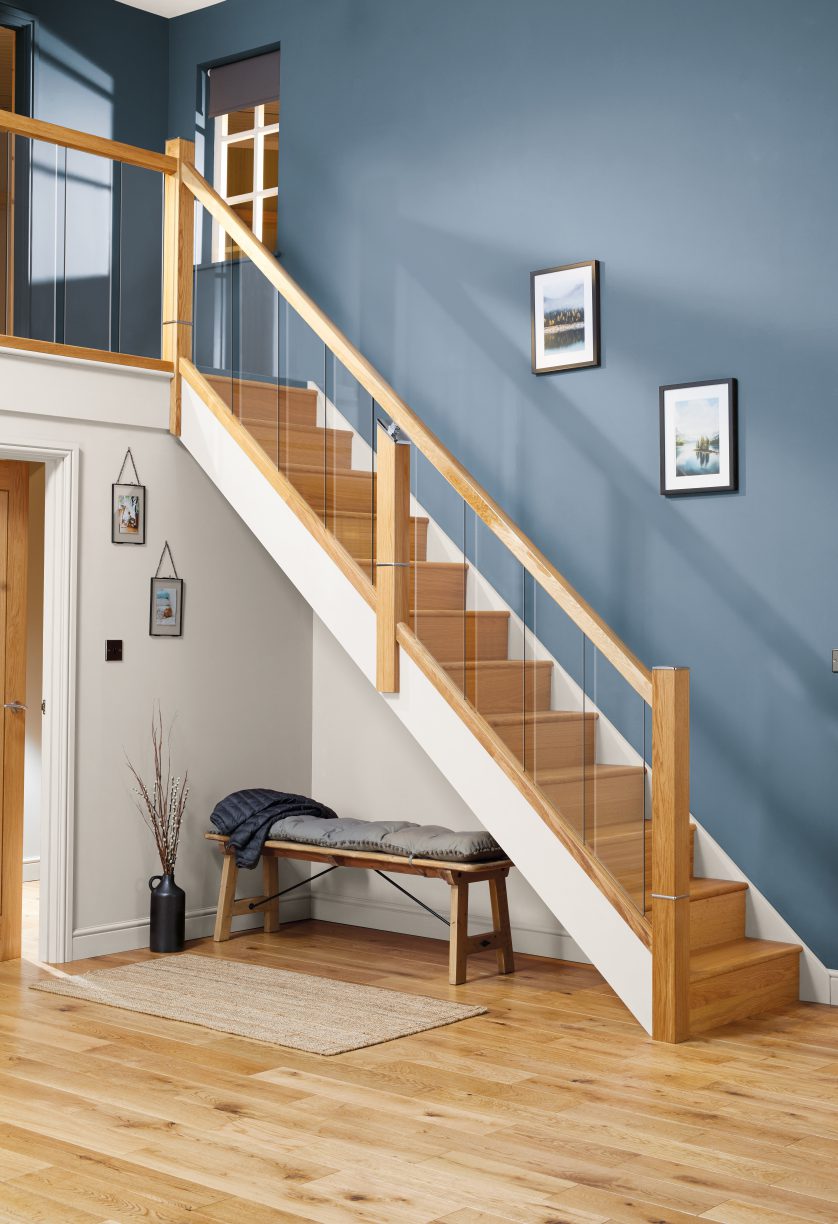 Glass staircases can provide a distinctive feature to any home. So why not step away from convention and choose something with a sleek glass balustrade?
Contemporary designed staircases with glass panelling are increasingly popular as they allow light to travel more easily from room to room and floor to floor, instantly creating a more light and airy feel.
However, as with any staircase, if you're considering glass staircases it's important to consider your surroundings and lifestyle before deciding which is the right design for you.
THE PROS AND CONS OF GLASS STAIRCASES
Glass staircases are a great way of adding a more contemporary feel to your home. They offer clean lines and a more modern design. And they're not simply suited to modern homes, because of their understated elegance they can also be a great addition to period properties, which have a tendency to be low on natural light.
When considering glass staircases however it's important to consider your lifestyle. Glass panels, especially if you have children, may require more cleaning than traditional timber or metal balusters. So if you think this might be an issue it might also be worth considering the other staircases in our Contemporary Range which have iron, brushed nickel or chrome spindles, and provide a similar modern feel, but are slightly lower maintenance.
SELECTING YOUR GLASS BALUSTRADES
You'll find a great choice of glass balustrades available in our Contemporary staircases range, including the Calrity Glass Balustrades and Reflections ranges. Which feature toughened glass panels and a stylish mix of materials, such as oak and chrome. They're a great addition to any home and can instantly transform your space.