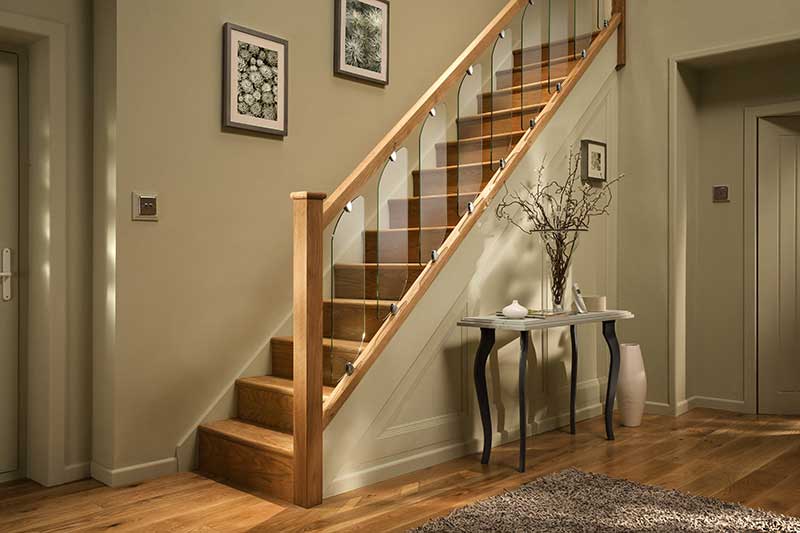 Open up your hallway and maximise the sense of space with glass stair parts from Cheshire Mouldings.
Sleek glass panels paired with solid natural oak create a contemporary look that allows light to flow around the room and accentuates feature wall coverings or photo galleries on staircase walls.
For a minimalist look free from brackets and fixings, choose Reflections. The 300mm wide glass panels slot neatly into grooved rails and the oak newel posts are finished with square caps in a chrome or gunmetal finish.
If you prefer a softer style, then Clarity features glass panels with gently shaped corners and simple curved metal brackets in chrome or brushed nickel effect finishes.
Installation is made easier, thanks to the Universal handrail to newel post fixing kit, and the Reflections glass panels are simply secured in place using silicone.
Handrails are available in 2.4m and 4.2m lengths, and are made from responsibly sourced timber. All toughened 8mm glass panels are tested to BS  12150.